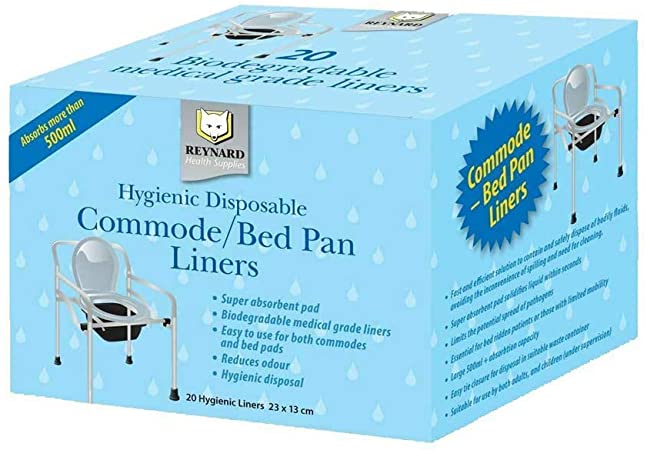 Commode Liners
These disposable liners are suitable for both commodes and bedpans, whether that's in a home or healthcare setting.
This product also increases hygiene, saves time, and provides a risk-free disposal system that limits the spread of pathogens.
In fact, these pads lock in the fluid by absorbing >500ml in just 30 seconds. Also, the fragranced liner hides any odours that may occur.
Disposable and 100% biodegradable.
Commodes
Recommended Products