A Big "Thank you" to everyone who attended our Macmillan Coffee Morning.
On Thursday 28th September, we had our Macmillan Coffee Morning at our showroom in Waterlooville. It is a charity that is very close to our hearts, as let's face it, we all know someone who has been affected by cancer in some way.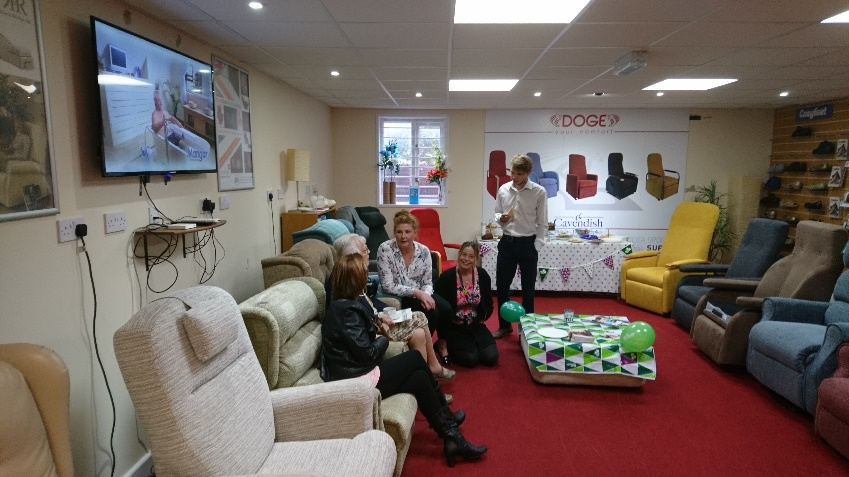 Macmillan Cancer Support is a charity which supports people who have been diagnosed with all types of cancer. It could be that you need help with money troubles, advice about work, or just want someone to talk with.
The charity was set up by Douglas Macmillan after his father died from the disease in 1911. It has grown exponentially and is now recognised as one of the 50 largest charities in the UK.
On the Macmillan website, it says that:
"We want to reach and improve the lives of everyone living with cancer and to inspire millions of others to do the same. There are 2.5 million people living with cancer in the UK today, and as more people live longer with their cancer, this number is set to grow to 4 million by 2030. We want to make sure we can provide support to everyone who needs it, to help people affected by cancer feel more in control of their lives."
As part of the World's Biggest Coffee Morning, Cavendish Health Care would like to say a massive THANK YOU to everyone who took part and donated. We had an abundance of delicious cakes, biscuits, chocolate and coffee – as well as generous donations for our book sale and raffle.
The total of money raised was £170.80 which is fantastic. We had customers, staff, family members, turn up to show their support. It was a good day and we all had a brilliant time catching up with everyone.
If you're looking for any information on cancer, need some support, or simply want to donate some money, then all the information can be found at www.macmillan.org.uk.