Mobility Shop in Hampshire
If you do a Google search for 'mobility shops in Hampshire' then you're going to get many different results. The last time I tried there were 15 pages which amount to 140 options.
High competition, right?
Firstly, thank you for visiting our website. There are hundreds of different mobility products for you to browse. We place them in ten different categories which include Mobility Scooters, Wheelchairs, Walking Aids, Bathroom Solutions, Riser Recliner Chairs, Living Aids, Stairlifts, and Electric Wheelchairs.
So, with so many different mobility shops in Hampshire, you might be saying "What makes Cavendish Health Care different?"
Here are three main reasons that we think set us apart from the competition:
Innovation
Rather than trying to compete with mobility companies over the same products, it was decided early on by our directors that the most important thing was to offer something different from other mobility shops in Hampshire. We sent staff to different trade events around the world and listened to what our customers thought was missing from the market. Once we find a suitable product and it was tested for safety and comfort, it is introduced to our showrooms in Torquay and Hampshire. Our most popular products so far include the SupaScoota, Di Blasi R30, and the i3 folding scooter; all three portable scooters are exclusive to Cavendish Health Care and a few select dealers in the UK.
Full Disclosure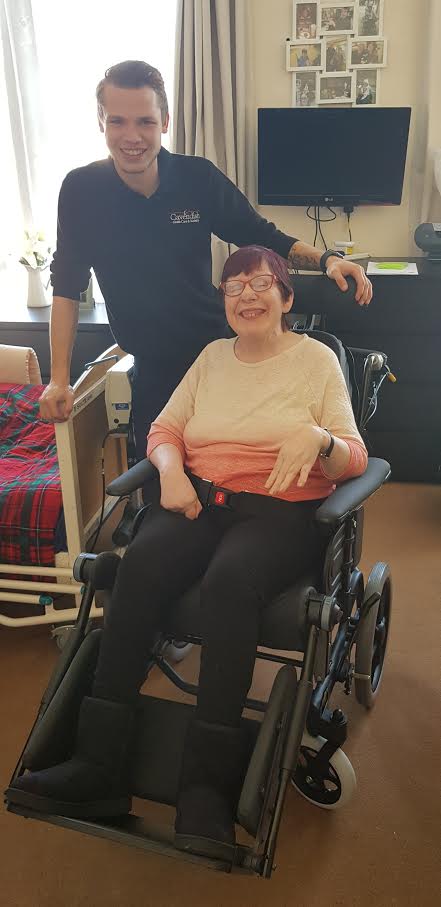 Quite simply, we care about our customers. It's important that every customer has a full assessment on the product they are buying; whether that's a mobility scooter, powerchair, or wheelchair. Choosing the right product is sometimes dependent on an individual's height, weight, and medical condition. Our trained staff will provide a full demonstration and make sure you feel comfortable on your chosen mobility product. That's also one of the reasons we choose not to sell online.
Customer Experience
We're always thinking about the customer experience. How many other mobility shops in Hampshire can say the same? We've recently opened two new workshops which have the latest diagnostic equipment to service and repair your mobility equipment to the highest standard.
Recently, we've renovated our showroom to give it a clear, simple, and modern feel with clearly distinguished sections. There is now a few lightboxes dotted around to showcase our most popular products. You're also guaranteed a nice cup of tea or coffee too!
These are just three main reasons why we think any mobility shop in Hampshire would be hard to match our service. We have many exciting products ready and waiting for you in our showroom.
Don't believe us? Take a few moments to browse our website or take a virtual tour of our mobility shop.