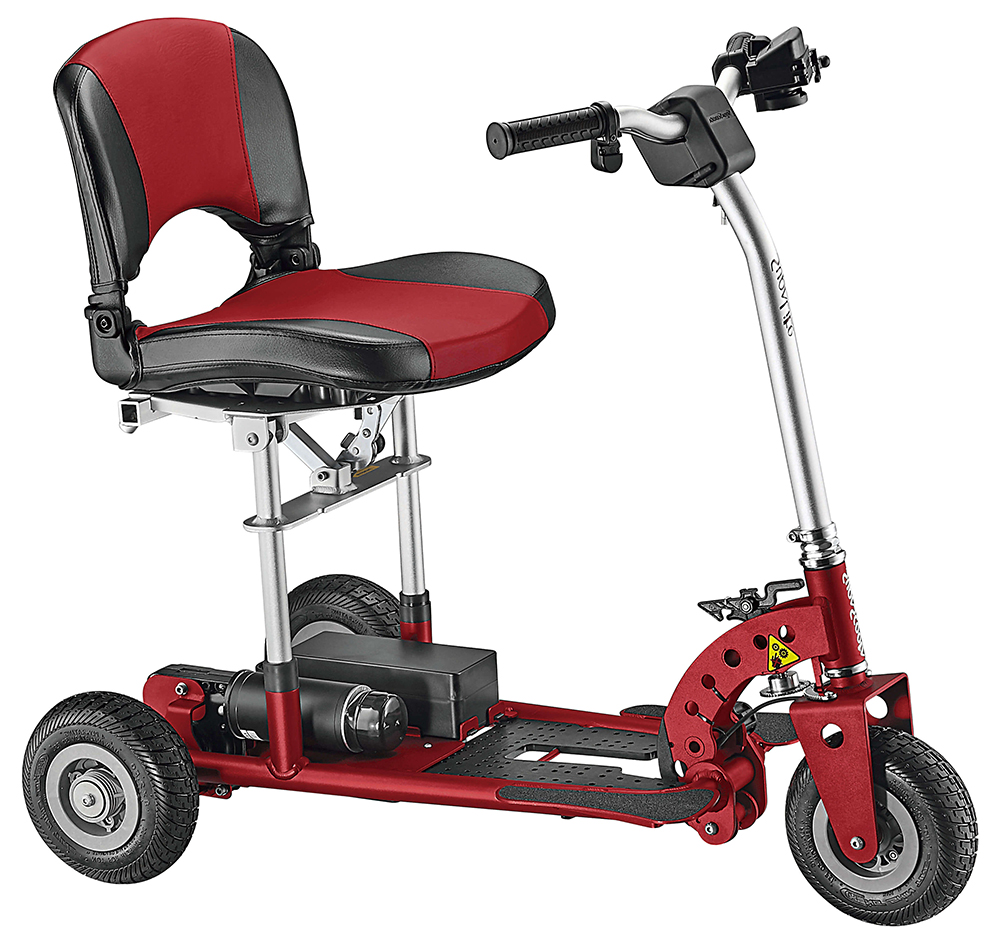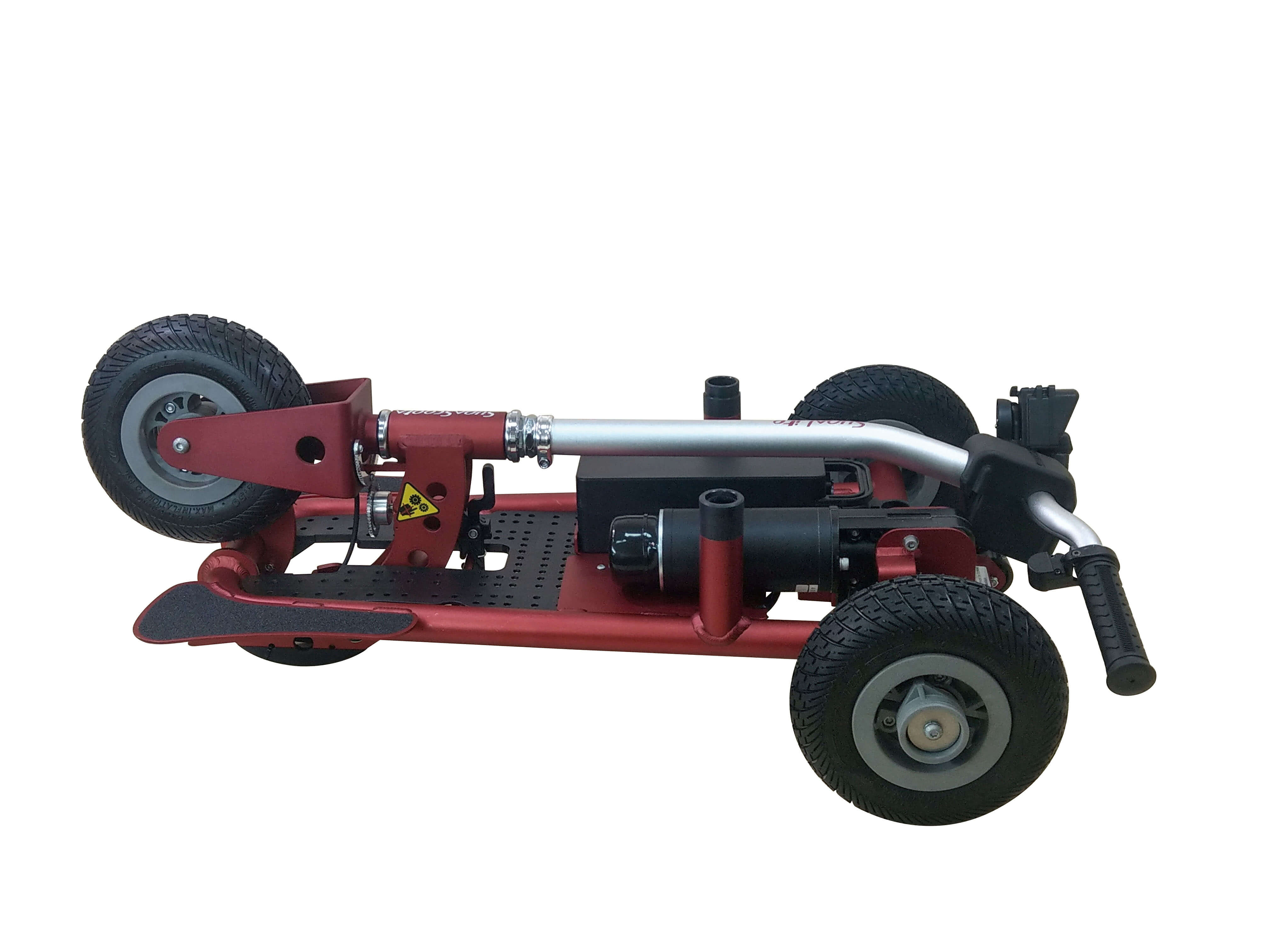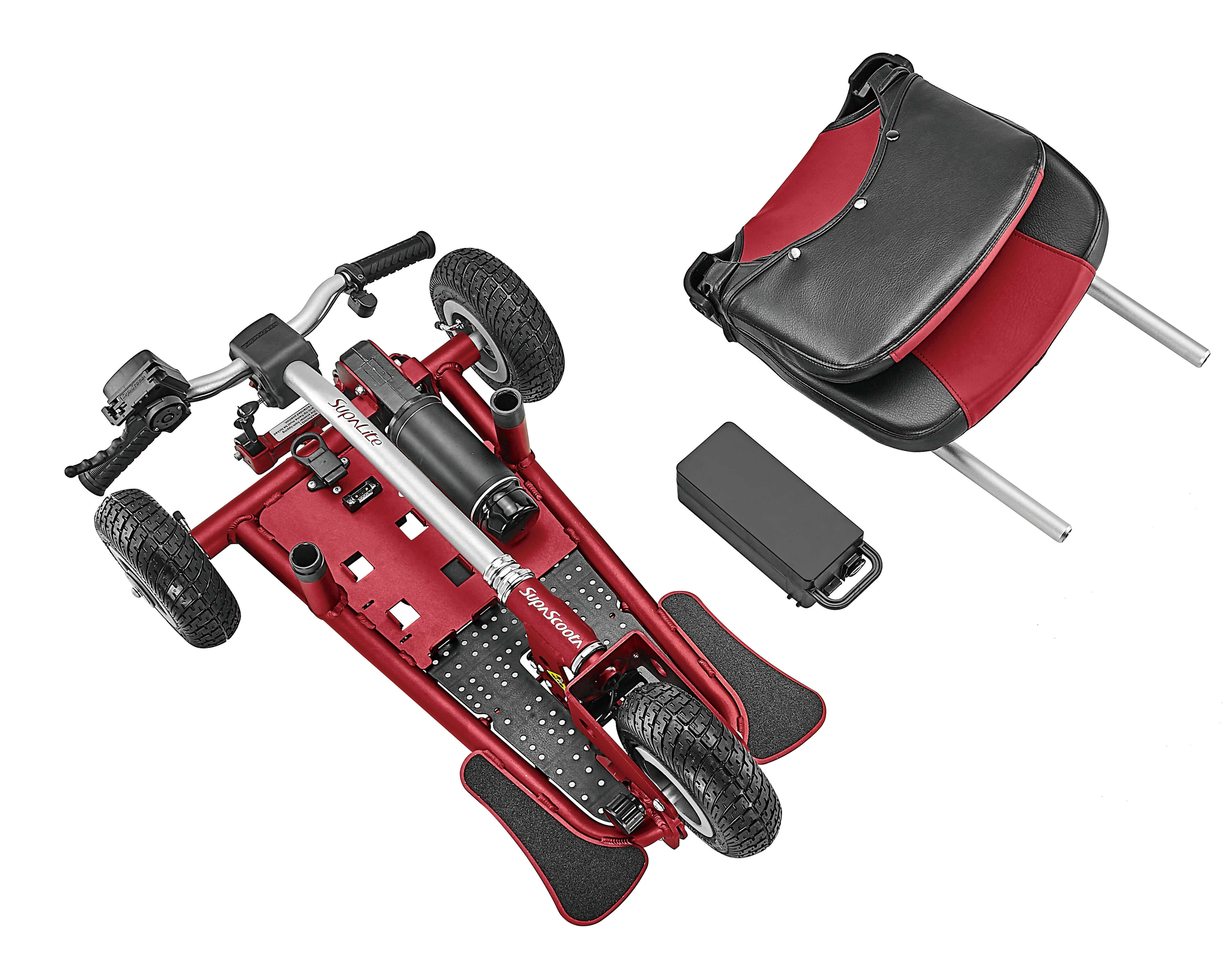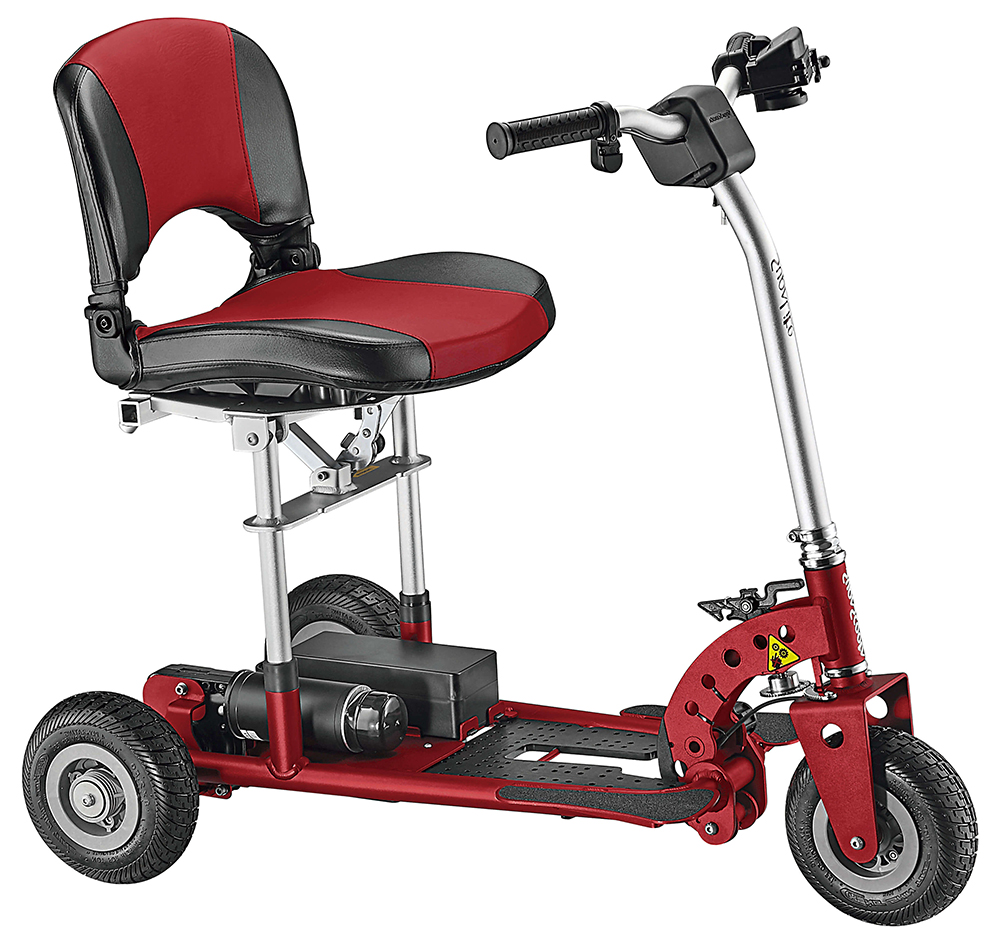 SupaScoota SupaLite
New to the SupaScoota Range is the SupaLite portable mobility scooter. It has a total weight of 20.4 kgs (45 lbs) including battery and seat.
The 260W motor will provide a little more power than the MicroLite providing an opportunity to drive across more types of terrain.
This scooter would also be comfortable for the taller person as it has a wheelbase of 97 cm (34.5"). It will give you a travel distance of up to 8 miles (13 km) and has a speed reduction system that slows the scooter when turning a corner.
One little test drive of the SupaLite is all it takes to change your perception of the traditional portable mobility scooter.
*The scooter performance is dependent on user weight & type of terrain/surface it is driven on
| Specifications | |
| --- | --- |
| Battery type | 11.6ah Lithium |
| Flight friendly | Yes |
| Ground Clearance | 6.5 cm (2.5 inches) |
| Length | 97 cm (34.5 inches) |
| Range | 12.8 km (8 miles) |
| Turning Radius | 86 cm (33.9 inches) |
| Weight (heaviest part) | 13.6 kg (29.9 lbs) |
| Weight (max user) | 20 stone (127 kg) |
| Weight (total) | 20.4 kg (45 lbs) |
| Width | 57 cm (22.5 inches) |
Best of 2023
Recommended Products