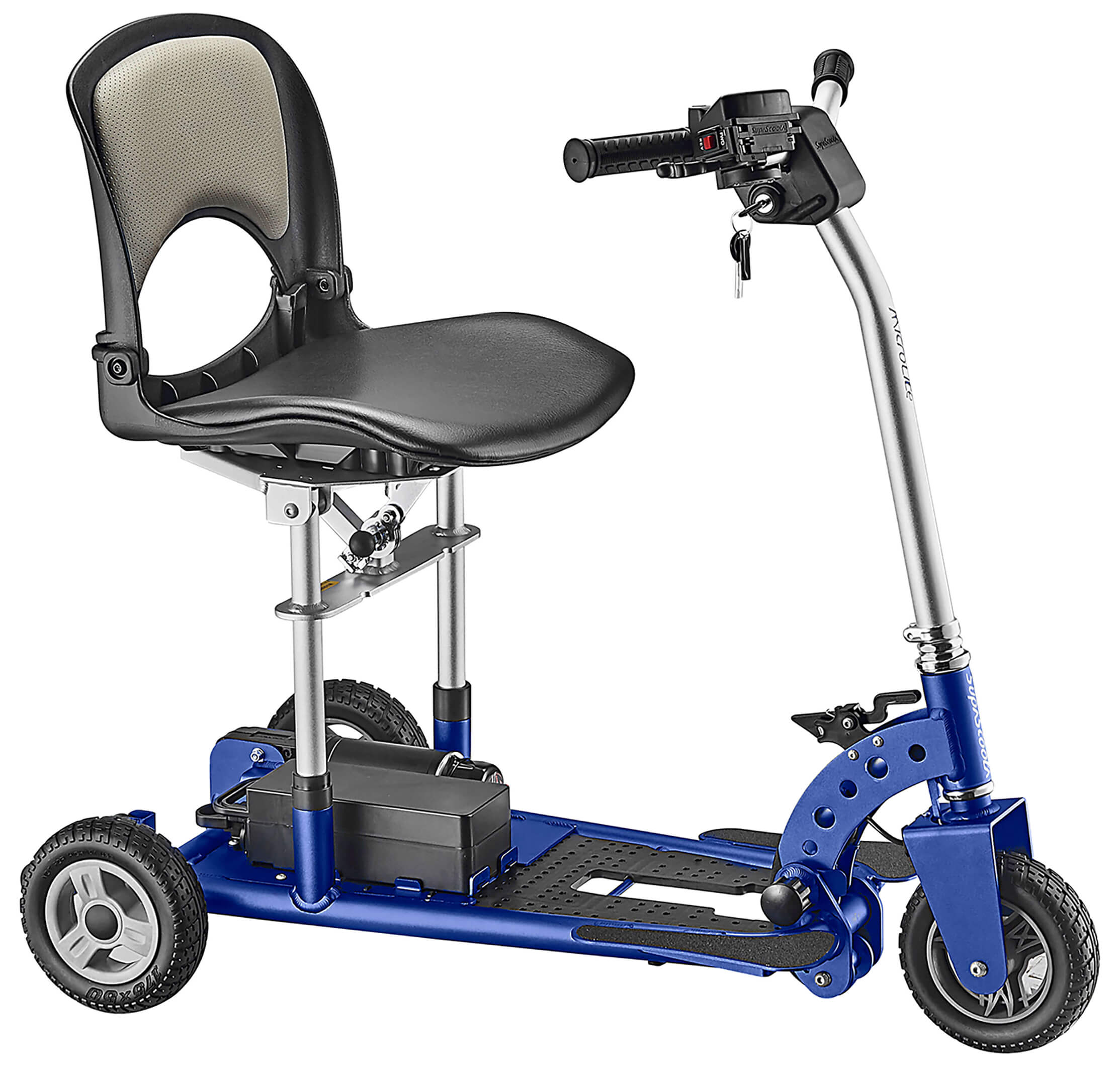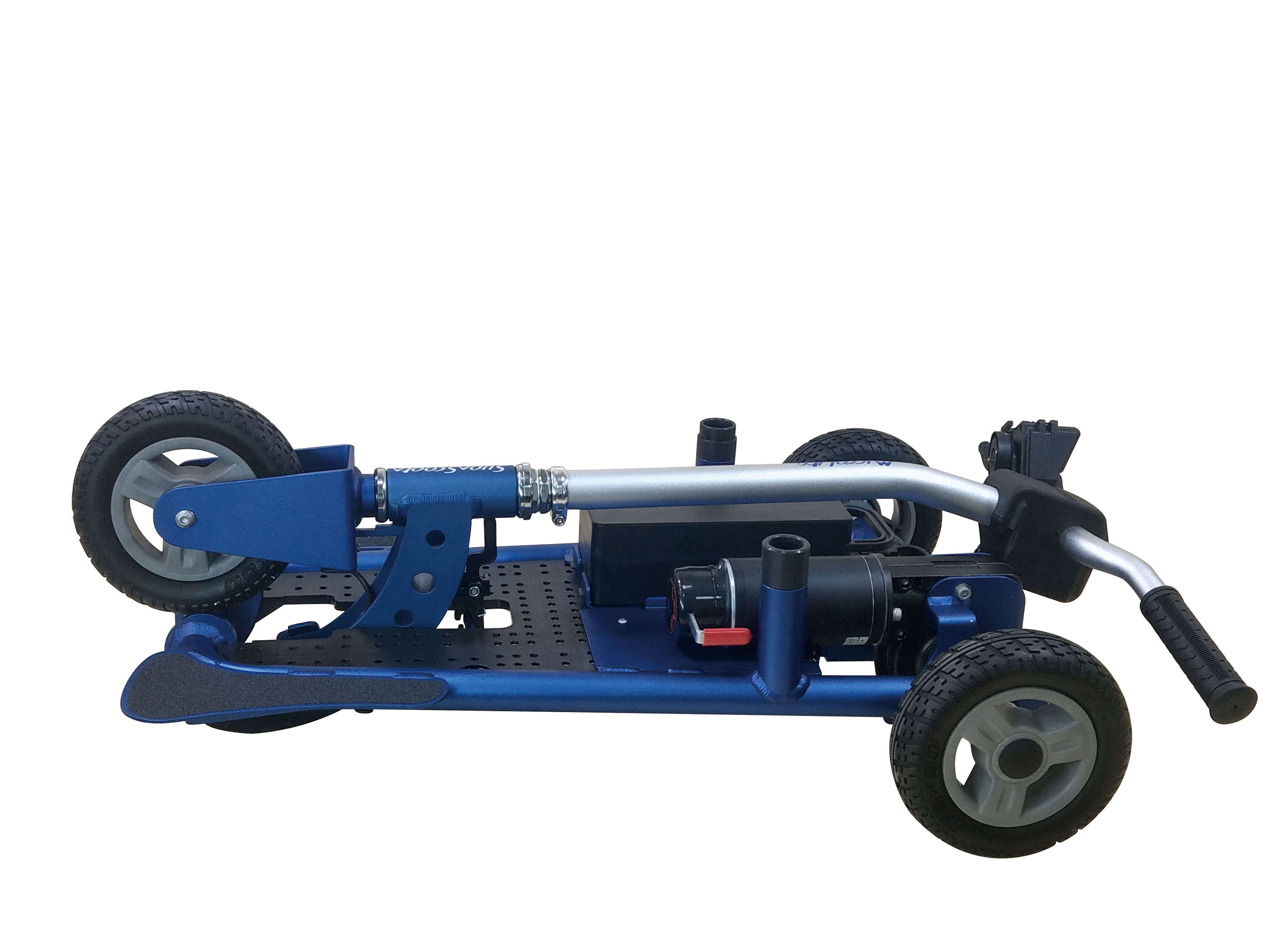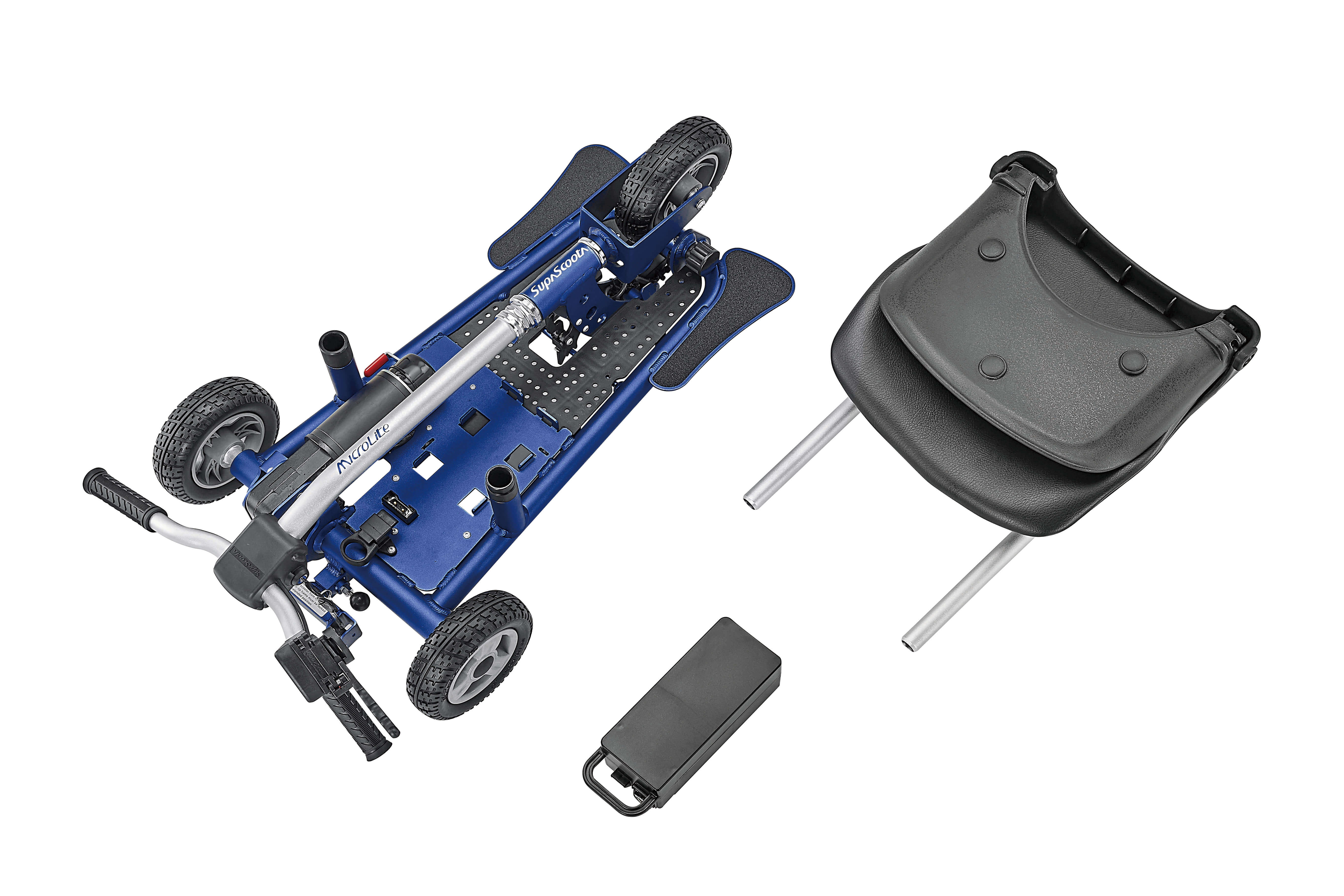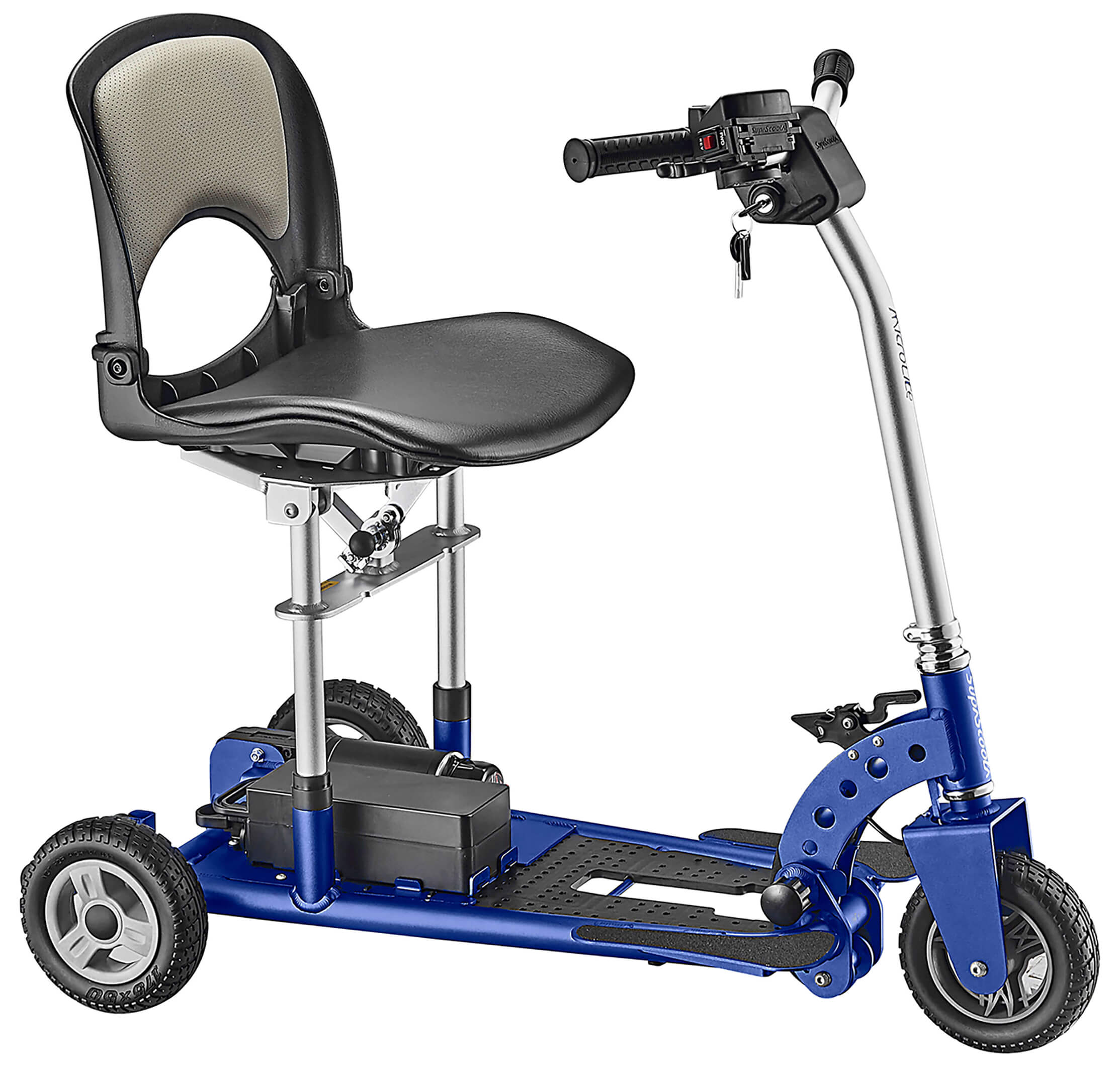 SupaScoota MicroLite
The MicroLite is taking 'portable' to a whole new level with a total weight of just 18.2 kgs (40.1 lbs) including battery and seat.
The 230W motor will give you enough power for those essential journeys and the tight turning circle will help you in those busy or narrow places. Simply lift in and out of the car just like a bag of shopping…it's that light!
Thanks to its lightweight qualities, the MicroLite is easy to lift in and out of your car boot for the times you need it the most. Simply take off the folding seat & battery, fold the tiller down, and it's ready to store away.
It has a lightweight frame, tight turning circle, and single motor which makes it the ideal portable mobility scooter for those busy shopping aisles, high streets, and crowds.
*The scooter performance is dependent on user weight & type of terrain/surface it is driven on.
| Specifications | |
| --- | --- |
| Battery type | 11.6ah Lithium |
| Flight friendly | Yes |
| Ground Clearance | 4.5 cm (1.77 inches) |
| Length | 93 cm (36.5 inches) |
| Range | 12.8 km (8 miles) |
| Turning Radius | 82 cm (32.3 inches) |
| Weight (heaviest part) | 11.8 kg (26 lbs) |
| Weight (max user) | 15 stone (95.2 kg) |
| Weight (total) | 18.2 kg (40.1 lbs) |
| Width | 50 cm (19.7 inches) |