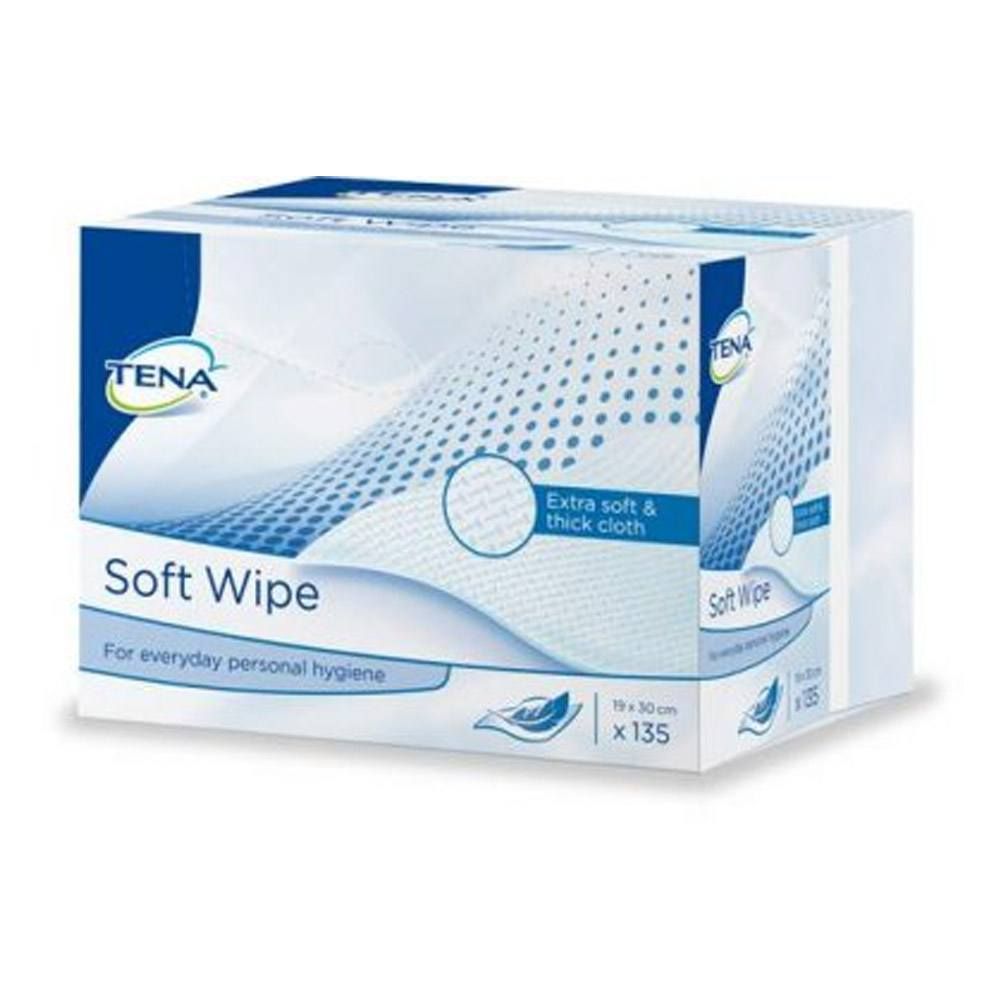 TENA Soft Wipes
A handy cloth which is great for everyday use and leaves skin feeling fresh and soft. Can be used together with TENA wash cream or Wash Mousse.
These TENA Wipes are thick and soft which make them ideal for elderly skincare in combination with TENA Wash Cream or Wash Mousse for an ultra-soft feeling every day.
Versatile skincare
Primarily used for perineal skin care when changing absorbent products but also suitable for full body cleansing.
Strong and absorbent
Extremely absorbent and lint-free, with excellent dry and wet strength
Gentle and soft
Use wet or dry in conjunction with Wash Cream or Wash Mousse for a soft feeling every day.
Quick and easy
Packed together in a handy box. These disposable wipes are quick and easy to use, excellent for personal hygiene.
Hygienic
Eliminates the risk of cross-infection from re-using towels.
One-handed dispensing
The specially designed package allows one-handed dispensing to ensure wipes and gloves are kept fresh and clean while single-wipe dispensing minimises the chance of touching the next product to improve infection control.