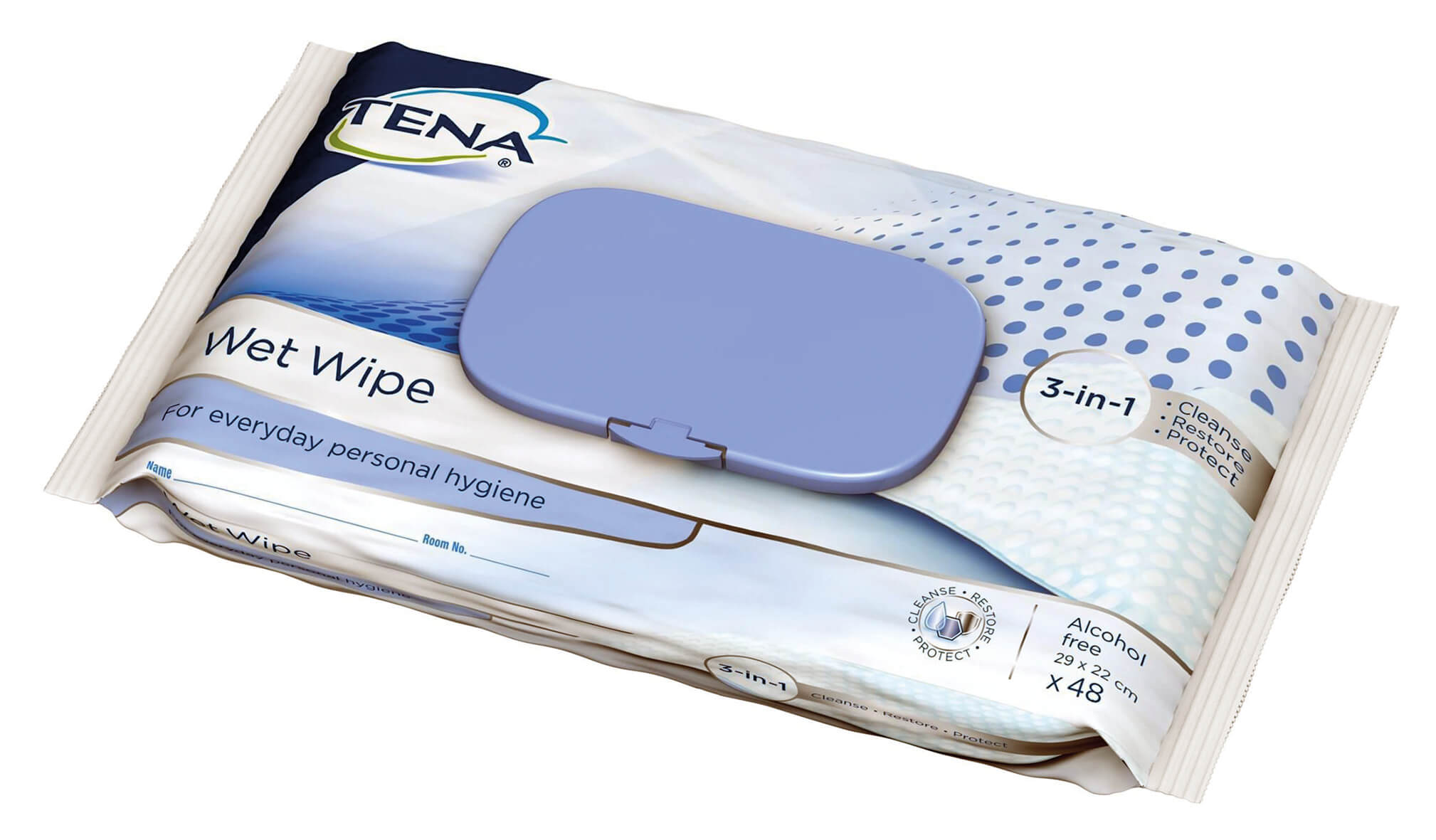 TENA Wet Wipes
These 3-in-1 medium wipes are pre-moistened to help cleanse, restore, and protect in one simple step. The clean touch plastic lid is easily opened using only one hand.
The TENA wet wipes provide a hygienic solution for perineal skin care or when you're changing absorbent products for a loved one. They can also be used for full body cleansing in situations when soap and water may dry out the skin. As the wipe is pre-moistened, there is no need to rinse or dry after use.
The 'clean touch' system is in place to reduce the risk of touching the next wipe, thus minimising the risk of cross infection. It's also handy as a wipe can be taken and used with just one hand.
These wipes help to maintain the skin's natural pH, leaving the user feeling fresh, clean, and free from incontinence-related odours.
| Specifications | |
| --- | --- |
| Size | 22 x 29 cm ( 9" x 11") |