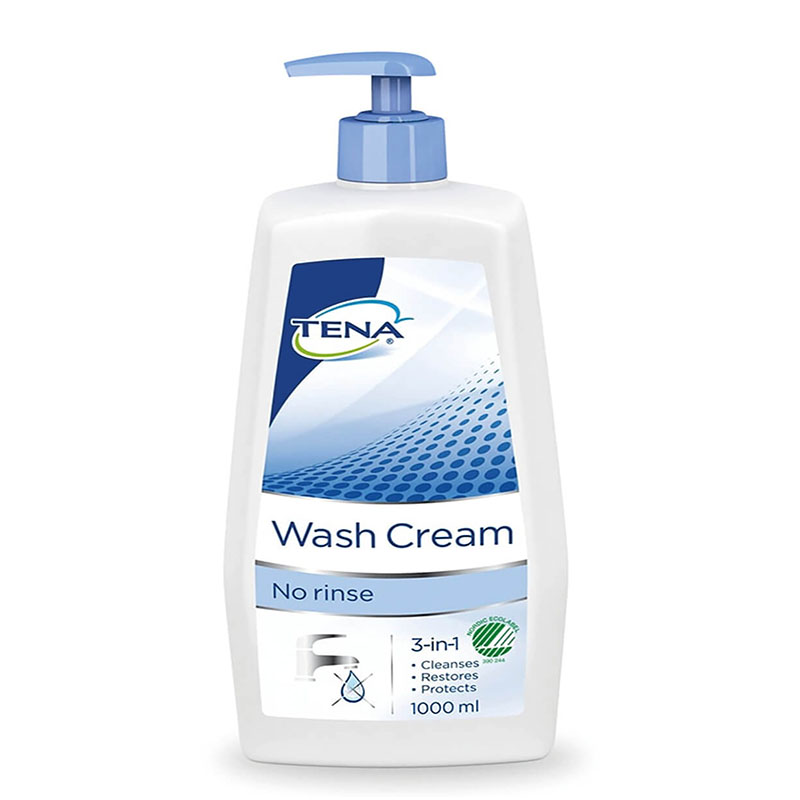 TENA Wash Cream
The TENA Wash Cream is a soft and creamy 3-in-1 formula that cleanses, restores, and protects sensitive skin.
Primarily used in perineal skin care of incontinent individuals when replacing absorbent pads. It can also be on the whole body in situations where soap and water may dry out the skin.
Dermatologically tested, this cream acts to maintain the skins natural pH levels; it is also free from alcohol and soap. Mildly perfumed to leave the skin feeling fresh and free from unpleasant odours.