7 top Reading Aids from Cavendish Health Care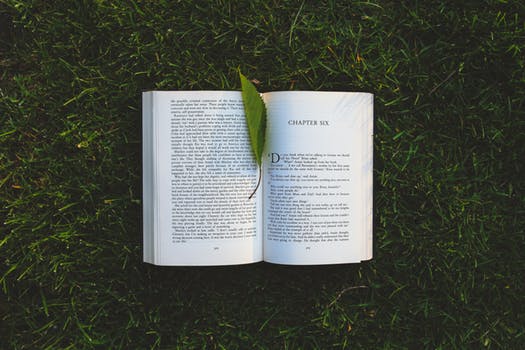 Reading is one of life's pleasures. You can get lost in a good book whether you're at home or abroad, in the height of summer or the depths of winter. However, it can be difficult for those with a disability to enjoy reading. A task which most will take for granted.
It's not until you lose the ability to read that you realise how much we depend upon it. There are many ways in which your reading ability can be affected. It could be that your eyesight has started to deteriorate or that you've developed rheumatism or arthritis meaning it's harder to hold a book for long periods of time.
In this blog, we're going to look at some of the reading aids on the market and how they can help you enjoy reading again.
The Bookchair
This really is a nice-looking product.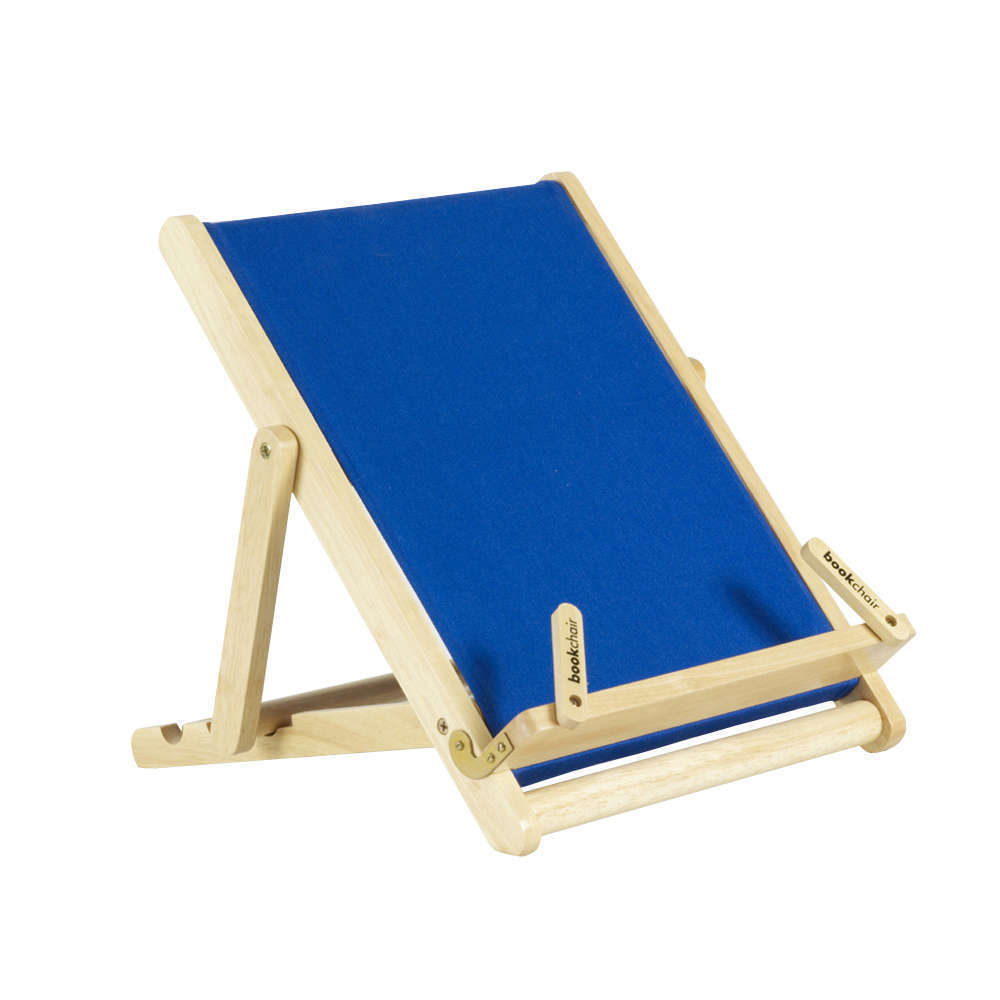 The Bookchair helps to alleviate neck and back problems by positioning the text at the correct level.
On the bottom, there are little wooden pegs which will hold the pages in place.
You'll be able to put this wherever is comfortable whether that's a coffee table or a bedside cabinet and it'll come in extremely useful if you're confined to a bed.
It will also be invaluable for people suffering from pains or weakness in the hands or wrists as it means the weight of the book is taken by the bookchair.
It has a stylish wood finish with a cotton cloth to support the book and can be adjusted to 3 different levels. The rubber feet on the bottom ensure that your surfaces won't be scratched or marked. The book chair takes the hassle of holding a weighty book for long periods of time; in fact, I can imagine this sitting on my kitchen side cradling a cookery book.
LED Clip Light
There are many types of LED clip light on the market. These are great if you need that extra little bit of light so that you don't strain your eyes.

They can be clipped to the book you're reading or your headboard. It can then be bent to face any direction you wish.

Once the LED clip light is turned on, the light remains concentrated across a small area which makes it perfect for bedtime reading without disturbing your partner.
The Vivi Touch Magnifier
Magnifiers are great if the text you're reading is just out of reach. Again, there is a wide variety of them on the market. The Vivi Touch Magnifier is slim and has a bright LED light which is activated by your touch.
With a compact design, it'll fit comfortably in your pocket, purse or bag and is ideal for reading the print on medicine bottles, restaurant menus, nutritional details on food packaging and of course, books, magazines and newspapers.
Sheet Magnifier
"The more that you read,

the more things you will know.

The more you learn,

the more places you'll go!"

-Dr Seuss
Another cheap and practical solution for enlarging text is a sheet magnifier. This is larger than the Vivi Touch but doesn't have a light.
The sheet magnifier will cover and magnify (2x) a whole page of text so that you won't have to worry about moving your hand as you progress along the page.

It provides a viewing area of 250mm x 180mm, so would be useful for books, magazines, newspapers and maps.
Standing Page Magnifier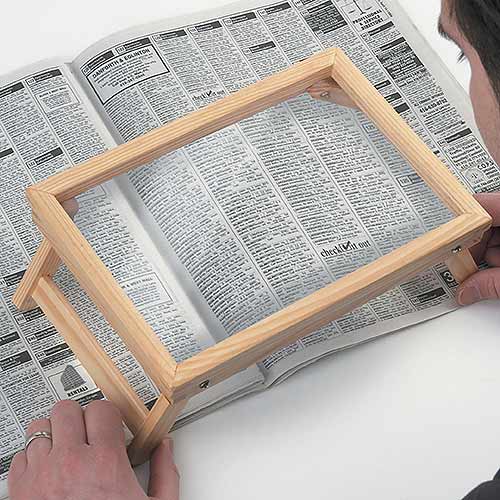 If you're looking for something that will aid your reading but don't particularly want to hold it or hover your arm over the page, then there are many free-standing options.
The standing page magnifier from Drive Medical has a polished wood frame, and with the aid of two legs, will stand upright over the page you're reading.
It has been designed to be the perfect distance for reading, writing, puzzles and any other activity that requires close attention.
On this product, the magnifier will enlarge the text 3 x and can be folded for easy transportation.
Hands-free Craft Magnifier
Another option is the Hands-free Craft Magnifier. This sits comfortably around your neck, rests on your chest and provides you with 2.5 X magnification.
The adjustable neck cord will make sure that you can obtain a comfortable reading height. The great thing about this is that it will leave your hands free to turn pages or to fill out that crossword or puzzle.
Audiobooks
Audiobooks are a great way to listen to a book without having to lift a finger. You have the option to listen via a pair of headphones or speakers.
In many cases, the book is narrated by the author which can be a lot of fun and help you connect more with the story. It would also be perfect for anyone who struggles to read print when magnified or is registered as blind.

Audiobooks can be listened to digitally (there are lots of sites on the internet) or borrowed from your local library in CD format.
At Cavendish Health Care, we believe that everyone should have the opportunity to read in complete comfort. That's why we offer a full range of reading aids from magnifiers, book rests and lighting solutions.
Please contact a member of our friendly and professional team on 02392 255600 for more information.