Weather Protection Accessories for You and Your Mobility Scooter
The great British weather is famous for, how can I put it, a little bit of unpredictability. There is bound to be a time (or times more likely) where you get caught out in the rain.
Even in the summer months.
This can be particularly annoying if you use a mobility scooter or wheelchair.
Fortunately, there are lots of inexpensive mobility scooter weather protection products on the market.
Here are some of the best.
Mobility Scooter Cosy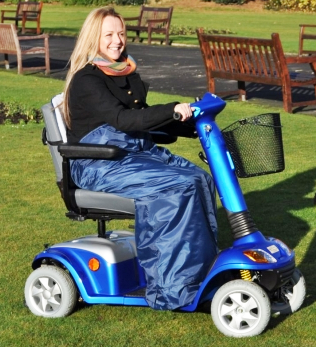 A mobility scooter cosy is a comfortable way to protect your lower body from the cold, wind, and rain. We find that this product, along with a poncho (see below) works well.
And it is really easy to use. Simply place it on your seat, zip it up and away you go!
The zip runs the full length of the mobility scooter cosy which provides a quick way for you to get on and off.
What makes this cosy? Well, we think it comes down to the fur inner that will keep you nice and toasty on those crisp winter days.
---
Mobility Scooter Poncho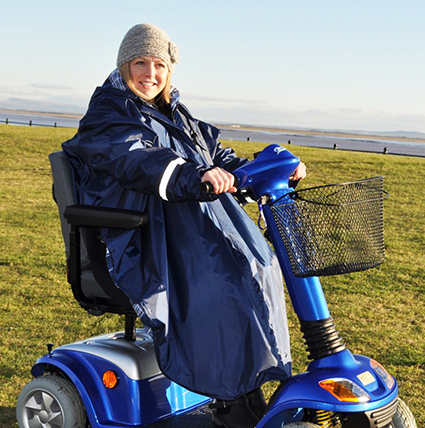 A Universal Poncho allows you to carry out those essential tasks on your mobility scooter without the worry of getting wet.
A full-length zip means you don't have to worry about pulling it over your head. Simply zip or unzip and step in-or-out.
This product also gives you protection from the cold, thanks to a cotton inner.
To keep you visible in darker weather, there is some reflective tape on the sleeves and back to keep you safe in darker conditions.
---
Control Panel Cover for Mobility Scooter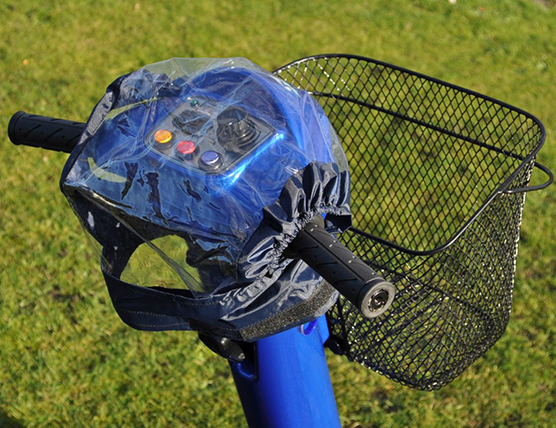 So, you are about to go out and about on your merry way, but suddenly hear the weather forecast predict patchy showers.
What now?
Well, a mobility scooter control panel cover is a great option. This fixes securely to your scooter and has a clear plastic, so even if it is raining you can still see and access your controls.
Using this combined with a scooter seat cover and a good waterproof mac should help during light rain.
This is small, so can be permanently kept on or placed in a mobility scooter bag.
---
Mobility Scooter Storage Cover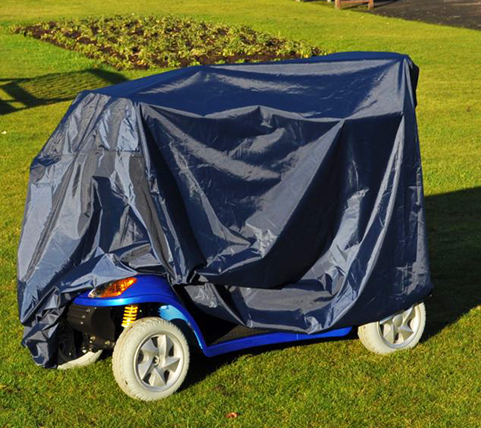 Our mobility scooter storage cover will protect both large and small mobility scooters from the elements.
This is the perfect option if you leave your mobility scooter in the garden or a front forecourt.
It can be folded down to a compact size and is lightweight enough to take on your travels.
---
Mobility Scooter Storage Shed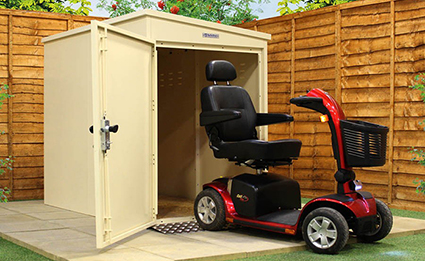 For a more permanent solution and undoubtedly the most expensive, take a look at our mobility scooter storage shed.
This gives you a place to put your mobility scooter when it's not being used. It will give it protection from the weather, as well as vandalism and theft.
It really does have it all with a 3-point locking system, anti-pick, and drill properties.
A ventilation system will help prevent a build-up of condensation or damp from damaging your scooter over time.
At Cavendish Health Care & Mobility, we always aim to find a solution for our customers. If none of the options mentioned in this blog suit your needs, then please get in touch and one of our mobility professionals can help.